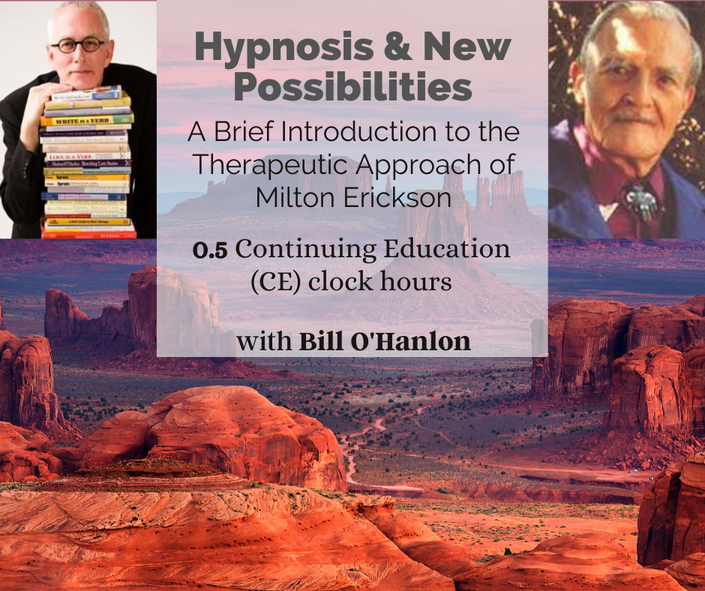 Hypnosis & New Possibilities (Free Course)
A Brief Introduction to the Therapeutic Approach of Milton Erickson (0.5 CE Hours)
New student enrollment for this course is currently closed, but you can check out this free guide on hypnosis here: 5 Books You Need For Your Hypnotherapy Library, this download will connect you with us for future course offering. Click Here For More
Taught by Bill O'Hanlon
*0.5 Continuing Education (CE) Clock Hours for Behavioral Health Professionals
If you have ever been curious about the therapeutic potential of hypnosis, and particularly about the creative and permissive style developed by the famous clinician, Milton Erickson. Then we hope you might consider our free mini-course.
Taught by Erickson's former student, Bill O'Hanlon, who is himself a pioneer in the psychotherapy field, this course provides a great and quick introduction for those interested in the possibilities of learning this therapeutic approach.
Course Learning Objectives
To consider practical areas of application for clinical hypnosis, such as skin disorders and phobias.
To explore some of the common myths and misconceptions regarding hypnosis, and how the permissive style of Milton Erickson creates a much more approachable therapeutic modality.
To understand both some of the limitations and creative possibilities that Ericksonian hypnosis allows for therapeutic work.
This training contains 0.5 clock hours of behavioral health continuing education* under the approval bodies listed below.
PsychMaven is responsible for all aspects for this program.
*PsychMaven has been approved by the National Board for Certified Counselors (NBCC) as an Approved Continuing Education Provider (ACEP) for both Live/Real Time and Home Study continuing education (CE) Programs. ACEP No.6624. This program is designed to meet the standards of NBCC content areas no.1 (Counseling Theory/Practice and the Counseling Relationship). PsychMaven is solely responsible for all aspects of this program.
*PsychMaven is a Licensed Social Worker Continuing Education Provider under the Texas State Board for Social Worker Examiners (Provider No. 7751). PsychMaven may provide continuing education to Social Workers certified and/or licensed in that state, and in other states/jurisdictions that accept the Continuing Education (CE) approval of other state Social Work boards. Please contact your state licensing board if you have questions about the acceptability of continuing education (CE) hours.
*PsychMaven is an Approved Education Provider (AEP) for NAADAC, the Association for Addiction Professionals (NAADAC No. 122584) and may offer approved clock hours for programs that meet NAADAC requirements. This program is designed to primarily meet NAADAC counselor skills group no.4 (Counseling Services)
For the latest on the the CE Approvals of PsychMaven, as well as guidance on CE requirements for different disciplines, visit us at www.psychmaven.org/ce-approval.
Your Instructor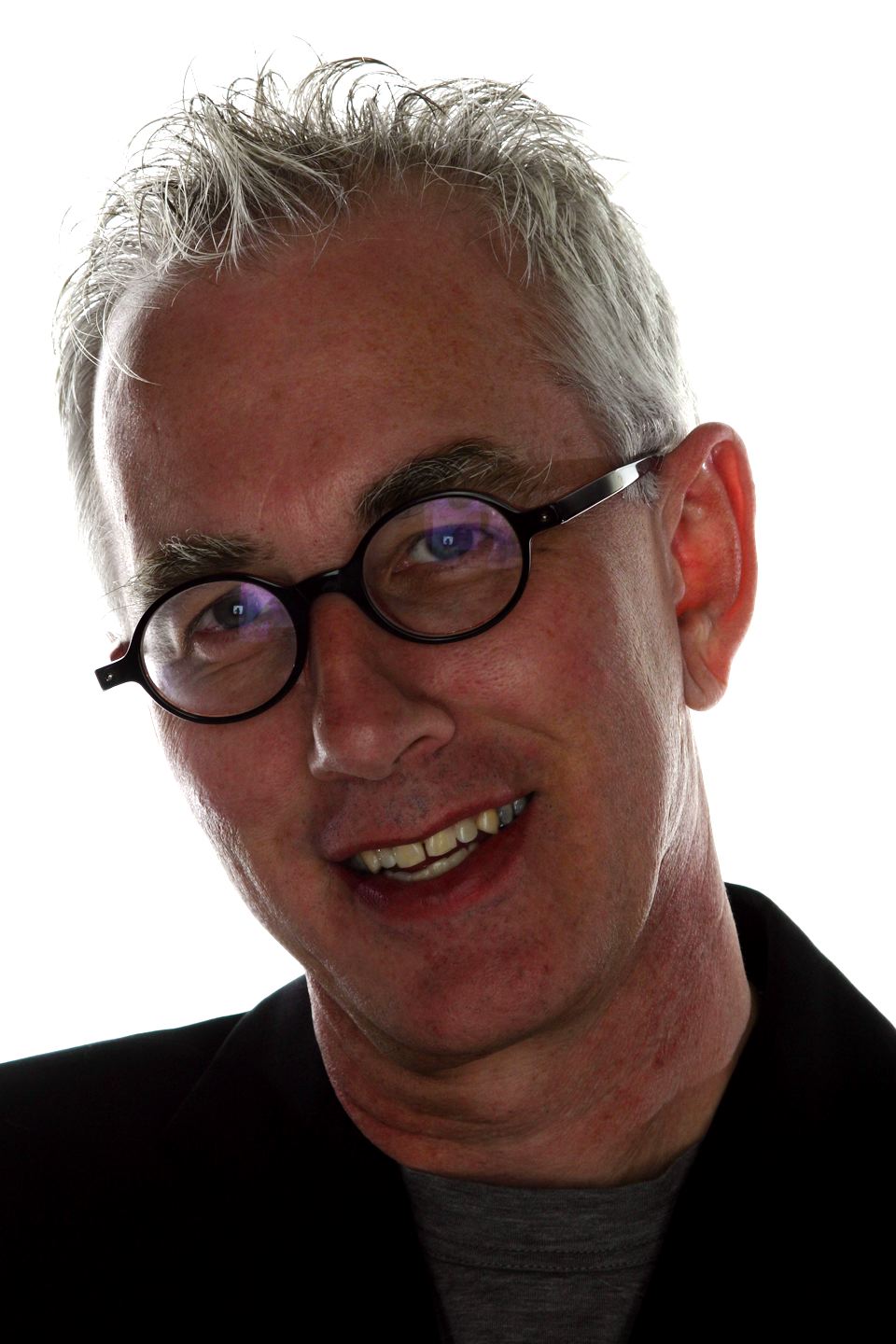 William "Bill" O'Hanlon is a world renowned leader in the fields of brief psychotherapy and clinical hypnosis. Bill is the author of 40 books and has delivered over 3,700 talks around the world, and teaches others how to write and publish their own books and how to become paid public speakers. Bill is the co-founder of the Solution-Oriented Approach, a therapeutic method that focuses on identifying unrealized possibilities while acknowledging emotional and contextual issues. During graduate school, Bill studied with the eccentric and creative psychiatrist Milton Erickson (he was Dr. Erickson's only work/study student), he later became a major teacher/translator of Dr. Erickson's approaches to clinical hypnosis and change. More on Bill can be found at www.billohanlon.org
Course Curriculum
About this Course
Available in days
days after you enroll
Course Lessons
Available in days
days after you enroll
Post-Test, Course Evaluation, and CE Certificate
Available in days
days after you enroll
Frequently Asked Questions
When does the course start and finish?
This course is completely automated to do at your own pace during the enrollment period, so you can start at anytime
How long do I have access to the course?
You have full access to the course material for 90 days once you enroll. You can access the material and complete the course whenever it works with your schedule during that time.
Does this course offer continuing education (CE) credit?
Yes! The course offers 0.5 approved continuing education (CE) clock hours under multiple CE approval organizations (as listed in the course description) and can cover the approval needs of many mental health/professional counselors, marriage and family therapists, clinical social workers, psychologists, and addiction professionals. However, all students are responsible for confirming if the CE approval of this course meets their CE needs. We can offer you further information about PsychMaven's CE approvals and resources, by visiting us at www.psychmaven.org/ce-approval
This course is closed for enrollment.